A 1995 Luci's Toyshop Reunion . . .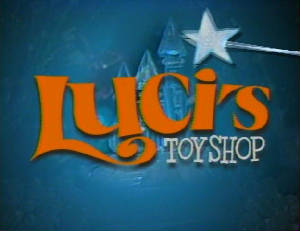 Logo -- Crystal Palace Tribute to Luci's Toyshop
Comedienne Nina Gilbert, starred as Princess Kareena on the popular Columbus kid's program, "The Crystal Palace," broadcast on WTTE - Fox 28, back in the 1990s.
In 1995, fans of Luci's Toyshop (by then nearing middle-age) were offered a real treat, when The Crystal Palace hosted Luci and all the Luci's Toyshop gang for a reunion.
"The Crystal Palace Tribute to Luci's Toyshop" featured Luci VanLeeuwen and Chuck White, along with most of the Luci's Toyshop puppets, as they visited Princess Kareena and her cast of zany characters in The Crystal Palace. The reunion also featured interviews with Luci's Toyshop producer, John Haldi; Gumby creator, Art Clokey; and a 30-ish Luci fan named Mark.
The Tribute's plot included nearly all of the puppet characters from the original show. But, because most of the originals had been lost or were in poor condition, Luci and the producers recreated them – including the seven-foot-tall Mr. Tree -- from scratch.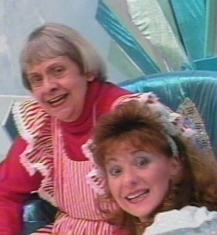 Luci and Princess Kareena, 1995
The Crystal Palace Tribute to Luci's Toyshop was a Gilbert/Jobst Production in cooperation with Mills/James Productions. It starred Nina Gilbert as Kareena, Lucille VanLeeuwen, and Chuck White. Released as a feature film, the Tribute was shown at movie theaters throughout the Columbus area, and was in included on the 2002 Luci's Toyshop DVD distributed by the WBNS-10tv Family Fund.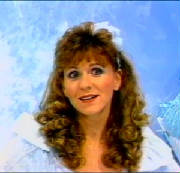 Nina Gilbert as Kareena -- whacky (yet wonderful) princess of the Crystal Palace
Cover: Today's Columbus Woman -- featuring Luci and Kareena, circa 1995